Behind the scenes...
at Eggshelland 2002
How did they do that?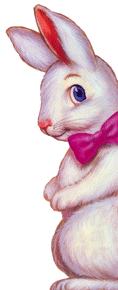 The project begins with Betty Manolio's drawings translated to 4' x 8' pegboard, inserting
a wooden stick in every other hole on the board upon which an eggshell will be placed later.
After the easels and flood lights were placed, this heavy snow blanketed the project in white.
The snow melted and the work of inserting the wooden sticks in the pegboard
continued with the characters from Monsters Inc.
The crew continued following the sketchs and placing the painted eggshells
spanning the areas while kneeling on wooden bridges.
The Manolio grandchildren helped placing painted eggshells
on each peg on the Eggshelland Sign.
The setup of Eggshelland was finished at last.
You can see some small patches of snow here and there.
Then more snow fell covering the precisely set eggshells and
all the mosaic designs were hidden from view.
Ron Manolio sprinkled the eggshells with hot water to melt the snow and ice.
When the snow melted the Lyndhurst Fire Department brought their Ladder Truck
to Linden Lane so Ron could take the annual ariel view for Eggshelland 2002.
---
website design created on 4-02-2002 by ElleWeb
All comments Welcome--email: ElleWeb@writeme.com
Visit Gardens , a virual garden center, designed by ElleWeb

Eggshelland 2002 | Snow at Eggshelland | Easter Sunday Photos | Ron's Greenhouse | Eggshelland 2001 | Eggshelland 2000